Civil Engineering & Steel
Civil Engineering and Steel Division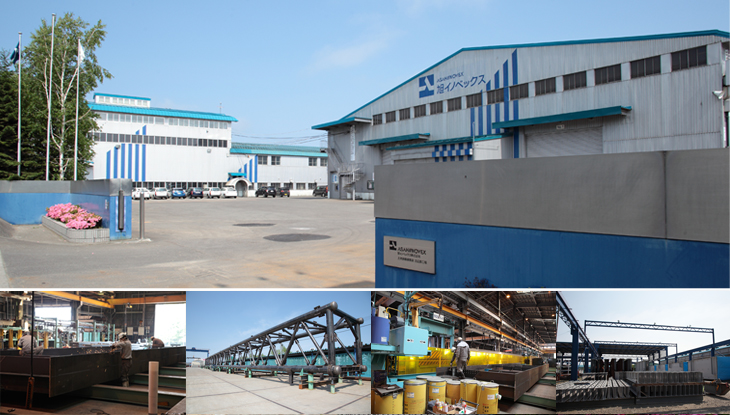 We are designing, manufacturing and installing sluice gate, bridge, dustremover, steel pipe and other steel structure, all for infrastructure.
We are also active in developing new products.
"Auto Gate" is a great hit born in 2000 and has been installed at 1600 sites in Japan so far and planed at 750 more sites. This gate is designed to open and close properly without manpower by reacting to water level of both inner and outer side of the gate and therefore to prevent flood or tsunami. Several Auto Gates had been installed at the disastrous area in the occasion of the 2011 off the pacific coast of Tohoku Earthquake.

We are very proud that our technology helps people avoid damage from natural disasters occurring quite frequently these days.
If you would like to receive more information, please e-mail.
sales-div@asahi-grp.co.jp
AUTO GATE and AUTO GATE Jr are trademark of Asahi Innovex Co., Ltd.